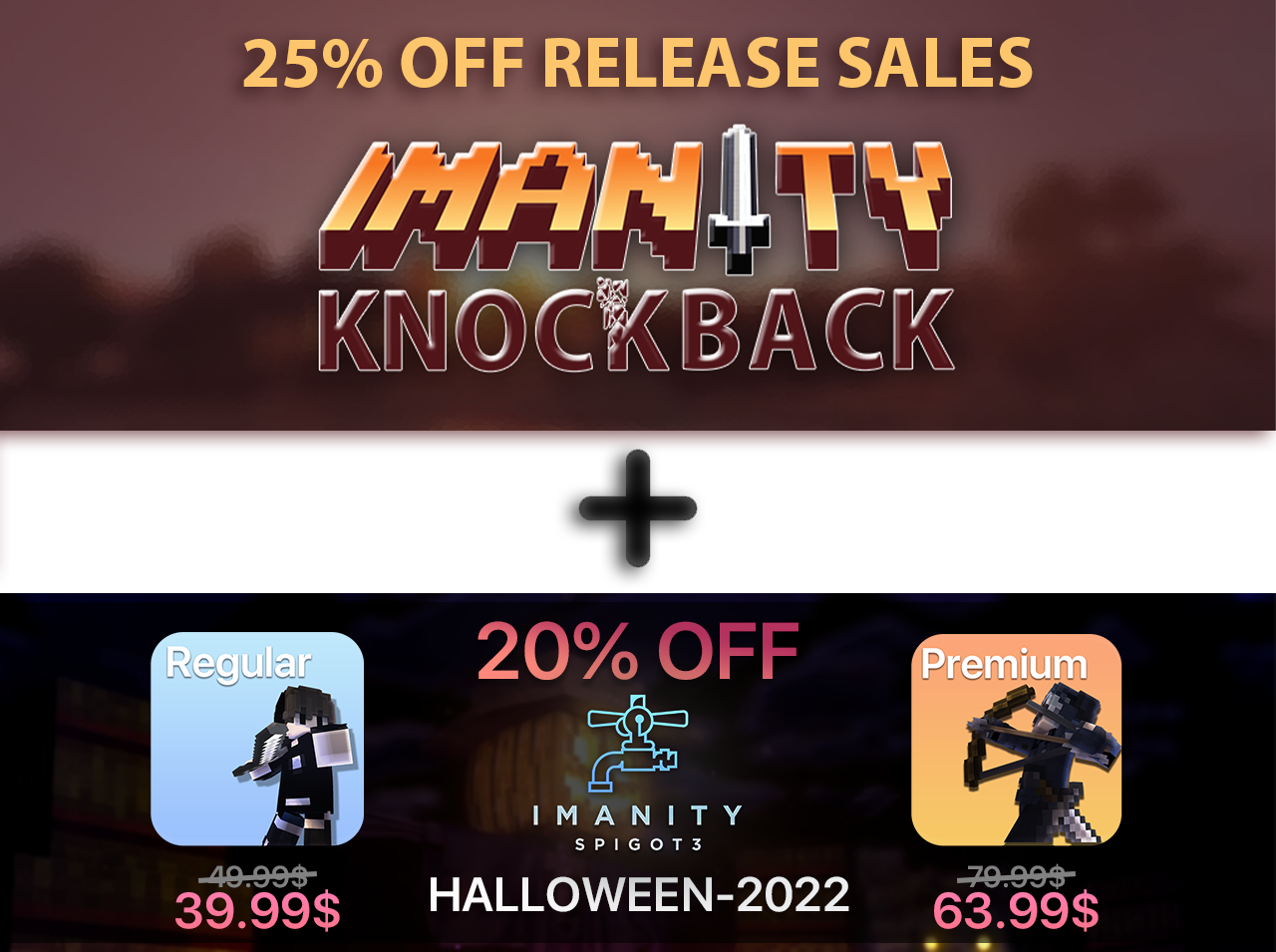 Your all-in-one knockback solution. – ImanityKnockback
ImanityKnockback are finally released and available for purchase!
• All-in-one solution. one plugin, uses everywhere, and continuely
• Flexible. 7 Behaviours, 6 Value Modifiers. 45 Values in total for customization
• Not only for knockback. You can customize hit delay, projectile (pot, pearl, snow ball, egg, arrow, rod)'s movement
• and more...
Read more in our resources page!
https://go.imanity.dev/kb
Spooktacular Halloween 2022!
Boo! Our Halloween sales offer up to 20% discount on all the __ImanitySpigot __plan! Also... Upon the release of ImanityKnockback, it also have 25% discount within the Halloween sales!
Visit our shop!
https://go.imanity.dev/shop
Or BuiltByBit?
https://go.imanity.dev/kb https://go.imanity.dev/spigot
LIMITED TIME OFFERS, DON'T MISS IT!